Good News: Lifetime Subscriber of Amisignals can get support up to 8:00 pm in weekdays now.
System Requirement
Operating System : Win.XP-SP3, Vista, Windows 7/8/8.1/10.
Processor : Intel Dual Core or Higher.
RAM : 2 GB or More.
DotNet FrameWork : Framework 4.0 Client Profile or Above.
Screen Resolution : 1024x768 or Above.
Note : Please Exclude Amisignals Folder & files and Database Folder from your antivirus for smooth flow of data.
Disable Firewall or Exclude Amisignals from Firewall.
Support Multi Platform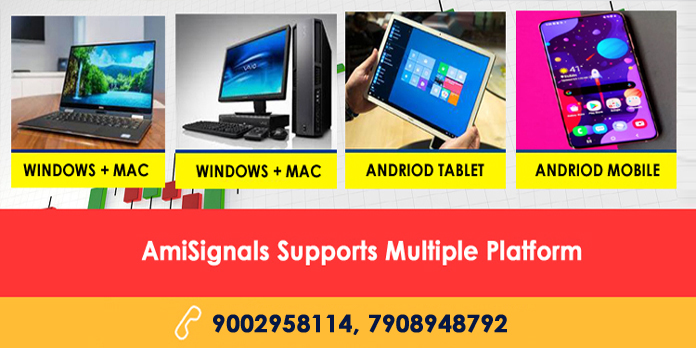 Don't have Desktop/Laptop/Windows Tablet? Don't Worry work in our Jackpot Calls straightly Send in Whatsapp Everyday
View Our Jackpot Call Plans